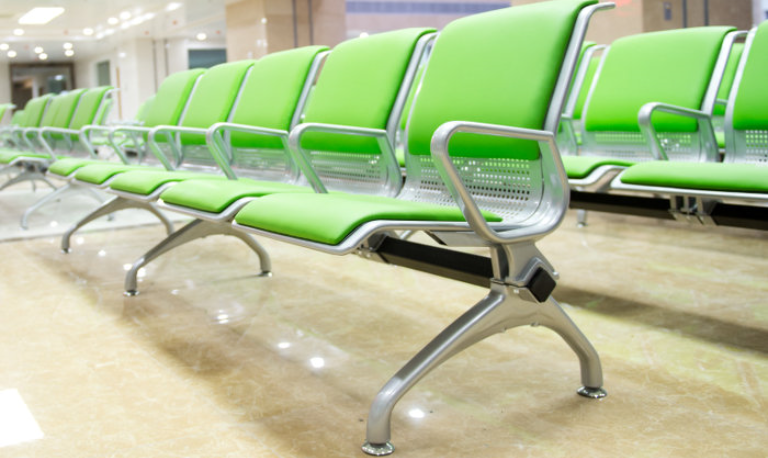 A waiting room full of potentially ill people is clearly a place for bacteria and viruses to spread. This is without even considering the consultation rooms. As a result, it's clear that a professional and reliable cleaning service is necessary to keep your doctor's surgery hygienic. Here at Class A Cleaning, we provide a high-quality cleaning service, perfect for doctor's surgeries.
Class A Cleaning provides GP Surgery cleaning services including Health Centre cleaning around Greater Manchester and the North West.
We also provide cleaning services to businesses throughout the North West of the UK including Greater Manchester, Stockport, Bolton, Blackburn, Rochdale, Warrington, Wigan, Liverpool and Leeds, and surrounding areas.
The GP Surgery Cleaning service we provide is tailored to each individual site – whatever the size or location of your centre. From daily cleaning to daytime cleaning, deep periodical cleans to carpet and upholstery, sanitising of surgery areas, cleaning we offer a complete office cleaning solution. Our cleaning technicians provide a range of services to suit your needs.
Ensuring Education Facilities Are Ready To Re-Open After The Lockdown is Lifted
Class A Cleaning has created training protocols specifically in line with advice from the WHO (World Health Organisation), to ensure that we are able to provide reassurances in decontaminating areas that might be of risk with regards to the Coronavirus, Covid-19.
We can also offer quick response contracts to Hospital, GP Surgery and clinic facilities.  In the event of a confirmed or suspected case of Coronavirus on your premises, (within 72 hours of the case being reported), our cleaning technicians can attend and conduct a complete clean of the effected premises after a full evaluation. Our staff use full face respirators rather than half face respirators for full protection to ensure our safety and that of your staff and patients.  
Our cleaning technicians provide Vegan approved disinfectants to the effected areas and objects that pose a threat of cross contamination. 
It is extremely important that any waste be disposed of in a safe and legally compliant manner, to help ensure that there is no further cross contamination. Class A Cleaning follows the Covid-19 infection prevention and control guidance as set out by Public Health England. All waste will be handled as clinical waste and will be correctly segregated, transported and disposed of in line with clinical waste regulations. 
With more than 25 years of industry-leading experience, our reviews speak for our quality of work. Our customers know that they can count on us to make sure everything is in place and sparkling clean when we leave.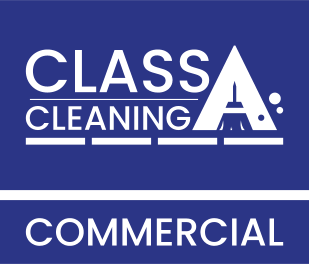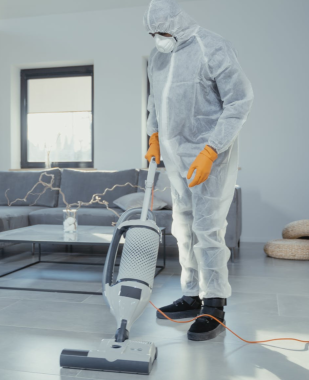 Cleaning Products of The Finest Quality
All our products have to go through many safety and quality tests before we include them in inventory:
Fabric Protection  Restaurant Seating
Hard Surface Protection
High Gloss Protection
Conc Hard Surface Cleaner & Degreaser
Anti Fog Glass Cleaner
Carpet Upholstery Cleaner
Conc Carpet Upholstery Spot Cleaner
Leather Care & Protection
Class A Cleaning work with Vegan disinfectants as well as other cleaning products to ensure the least possible impact to the environment.  Whilst we want to protect the environment, we also want to give you the best cleaning services possible.
Ready to service your facilities
We'll ask for your email address and phone number, so we can get in touch with you for any questions. Don't worry; we won't share your information with anyone. When the cleaning team from Class A Cleaning arrives at your home or business, we'll bring your premises up to our extremely high standards. We provide a satisfaction guarantee on all our cleaning services, and ask for your feedback and reviews from our customers to help us find better ways to assist you in cleaning. If you're not pleased with any area we've worked on, call us within 24 hours—we'll re-clean for free.
Call us, we'll start with your address and post code, so we know where we'll be cleaning. We'll ask for your email address and phone number, so we can get in touch with you for any questions. Don't worry; we won't share your information with anyone.